Javea Information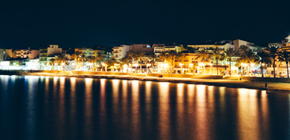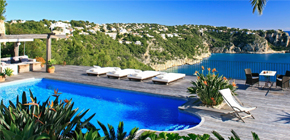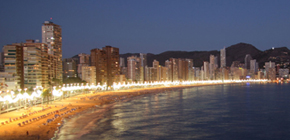 X�bia / Javea is a coastal town located in Valencia, north of the province of Alicante and the Costa Blanca. It is the easternmost of the Marina Alta region population. The term of J�vea, surrounded by sea and mountains, is framed by the foothills of Les Plans in the Cap de Sant Antoni, north 167 meters above sea level; northwest Montg� is 753 meters high; to the west is the broad valley of Gorgos river that crosses the term of west to east, and south, the Granadella mountains which extend in a platform 200 meters and the Cap de la Nao.
X�bia / Javea has a very mild climate year round. Thanks to the Montgo mountain barrier the town is sheltered from the continental cold winter and benefits from sea winds and breezes lift that soften the summer heat.
The climate of Javea is considered the second best world microclimate. The average annual temperature ranges from 17 to 22 �, broken down by months as follows: January 12, February 11, March 13, April 16, May 18, June 22, July 26, August 26, September 23, October 19, November 15 and December 13th
The green color is dominant in the landscape, although it does not rain very often, Javea has plenty of water in your basement.
Thus, it is believed that one of the possible origins of its name comes from the Arabic word "XABIGA" sort of "well or cistern" and the amount of these elements that populated the place.
Most rainfall occurs with Mediterranean precipitation regime, i.e, are very intense in a short period of time, concentrating mainly in the months of September, October and November. These typical Mediterranean rainfall is popularly known as "cold drop / gota fr�a".
Websites of interest: www.javeaturistica.com | www.javea.com | www.xabia.org